INCREASE YOUR CONVERSIONS
Marketing analytics are essential to improving lead generation. In fact, if you use tools like Google Analytics, you're almost guaranteed to see some improvement in your site's performance. However, there's a big difference between a small uptick in results and sustained growth of your conversion numbers. It's not enough to just bring concrete data to the table; you need an analytics expert if you want to take your site to the next level.
When used by experts, analytics tools can have a transformative impact on your conversion rate. With intuitive configuration of your tools and a deep understanding of key metrics, they can pinpoint underperforming pages, suggest updates, and accurately track your results. By focusing on the key trends in your data, analytics professionals can set your site on the path to becoming a lead-generating machine.
Here are some of the data analytics services we offer to help you improve your site's performance.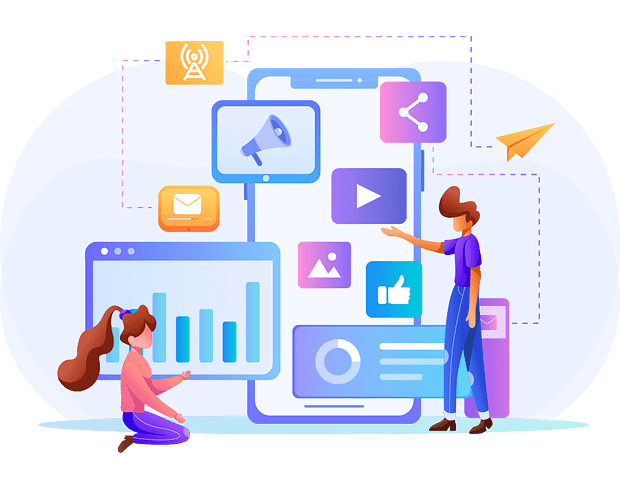 Page Performance Reports
At Inforseo, we can perform in-depth analysis of any page or silo, with a focus on improving your conversion rate both on-page and site-wide. Our reports break down engagement metrics including bounce rate, pages per session, and average session duration, helping you to quickly identify your most valuable pages. We'll also tell you which pages need improvement and provide you with concrete next steps that will help you to turn visitors into customers. 
Whether you're looking to configure your Google Analytics for internal use or want expert advice on how to improve your user experience, we have the tools and the knowledge to help you achieve your goals.
When used correctly, Google Analytics and similar tools can also offer valuable insights for e-commerce and product performance. By analyzing product sales, purchase amounts, and billing locations, we can give you an overview of which pages you should prioritize to increase profits in any market. We can also analyze why certain pages and products have lower conversion rates and suggest improvements in the form of new campaigns, page updates, or product modifications.
User Behaviour Reports
At Inforseo, we're comfortable diving deep into a particular page or taking a wider view and analyzing how your audience is acting as a whole. We can tell you what percentage of your traffic comes from repeat visitors and suggest how you might use newsletters, content upgrades, and other promotions to encourage them to return. Whatever your audience size, we can help you to turn them from one-time visitors into interested readers – and finally into loyal customers.
User Journey Mapping
With precise mapping of the user journey through your website, you can quickly identify bottlenecks or obstacles that are preventing your visitors from becoming customers. Inforseo can perform detailed analysis of your most common entry points, how users navigate your site, and how many clicks it takes them to convert. 
We can also implement user tracking for any page to see if users are interacting with it in the expected manner or analyze the most common paths through your site. We'll flag any issues and suggest changes to make sure that the user journey ends in success – for both you and your clients.
Start Your Analysis Today
Whether you're looking to understand your pages better or boost your conversion numbers, we'd love to help. Get in touch with us using the form below to take the first step towards impactful marketing analytics.