SEO Audit Tools For Effective Website Analysis 2021

Auditing a website is not anything to be taken lightly. It needs a lot of time and effort to work day in and work day out. It necessitates a keen eye for detail because the auditor has to go through hundreds of pages. For this purpose, we always recommend looking for the best tools that SEO auditors can use to make their jobs easier.
There are a plethora of tools on the market that make the work of SEO auditors much easier. Auditors are not required to spend a significant amount of time conducting manual checks on each web page. Today, you can easily find different websites that provide audit tools to help you recognize issues with your website.
Wait, are you looking to find the right website audit tools? Then don't waste your time, as here we have compiled a list of tools to use on an SEO audit 2021 available on the Internet. Scroll down and have a look!
1. Google Search Console
If you're just starting out in SEO, Google Search Console is the best tool to use. This tool is free to use and offers a decent amount of tips as well as a rundown of important items to remember, such as broken links, page load speed, indexed web pages, HTML markups, and so on. You can also fetch your location on the website by looking at the number of clicks in the SERP results and the number of impressions. Nonetheless, it is an excellent method for conducting an initial review of your website.
Key Features
Monitors, checks, and monitors the performance of your AMP pages.
Displays crawl statistics directly from Googlebot.
Highlights unsuccessful indexing attempts as well as pages with 404 or 500 errors.
Customizable audit reports are sent over mail.
Immediately sends email updates when Google detects problems with your website.
Pricing
The Google Search Console is available to all users at no cost.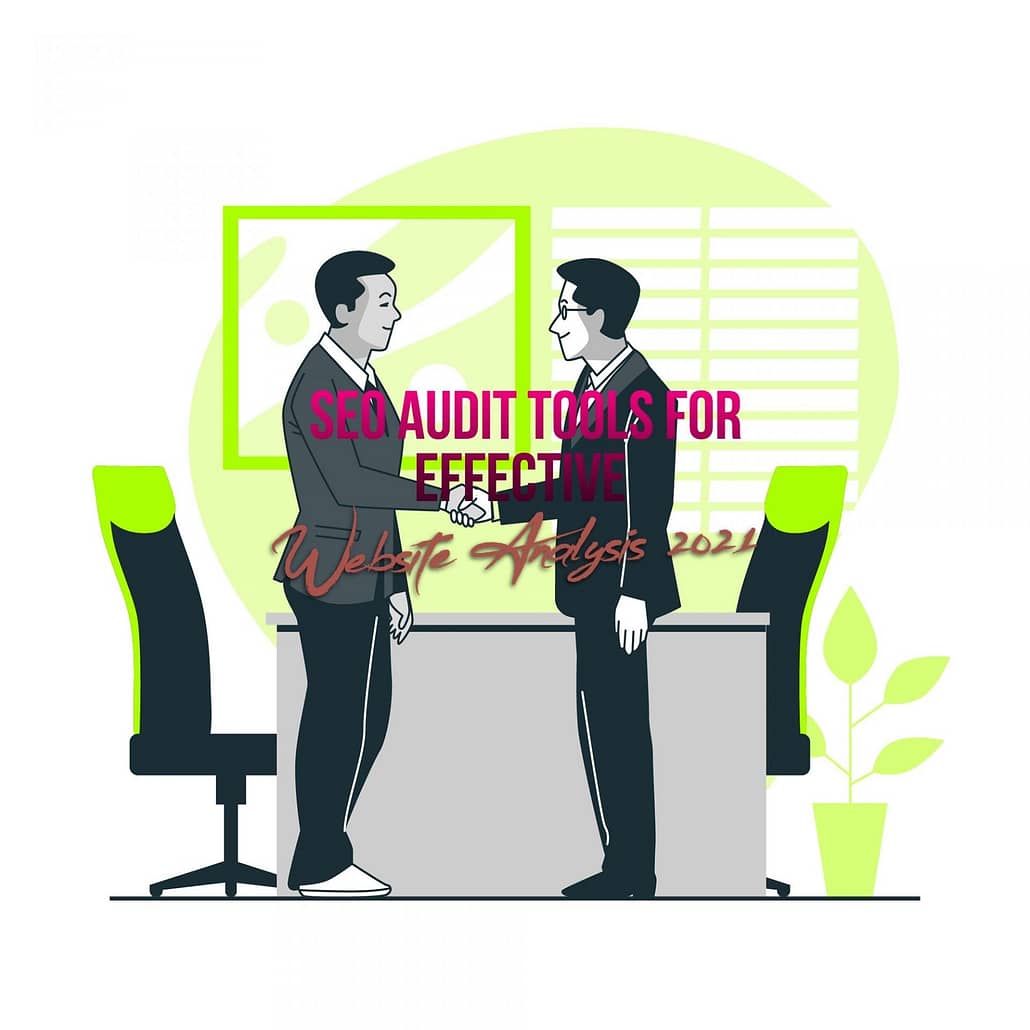 2. SEMrush
For more than a decade, SEMrush has established itself as one of the most seasoned veterans in the SEO industry. It is also available as an all-in-one digital marketing suite with over 40 analytics tools specializing in keyword analysis, competitor intelligence, paid ad research, content management, rank tracking, and social media monitoring.
SEMrush Site Audit tools scroll through your website to identify problems relating to your AMP, JavaScript and CSS implementation, internal linking, HTTPS Security protocols, meta tags, SEO content, website crawl, and page load speed, in this case of SEO auditing.
Key Features
Detect competitive ad strategy and budget
Search for top marketers and publishers
Creating successful publicity campaigns
Check for SEO and PPC keywords
Complete analysis reports in Excel format
Total website audit and monitoring of location
Pricing
SEMrush offers free SEO audits for up to 100 web pages. However, you would have to pay at least $99.95 a month for 100,000 monthly page crawls.
3. MOZ
Moz is a well-known SEO tool provider as well as a prominent SEO agency. Website owners use Moz products extensively in their Seo strategies.SEO experts use Moz rank, domain authority, and page authority as metrics and consider it while linking building with other sites. Moz provides both free and pro tools aimed at both small and large enterprise businesses.
Key Features
Viewing website performance can help you accelerate your WordPress optimization.
Post your questions on the active chat platform and receive answers quickly and easily.
Using the site audit feature, you can improve your WordPress search engine optimization.
Using the page optimization feature, you can improve the SEO of each page on your website.
Pricing
The best thing with the MOZ seo audit tool is that you get a 30 day free trial for your business needs!
4. Screaming Frog
Screaming Frog is the most vital web crawling and spidering tool on the market. It has a wide range of tools, but the most common for SEOs is to crawl your website to search for errors and scrape any on-page SEO-related data.
You will see a full audit of all your web pages in just a few minutes. From meta tags to error status codes, you can identify issues without manually auditing every page on your website.
The free plan lets you check up to 500 URLs per crawl, which will suffice for many SMBs. If not, the premium edition is an excellent value for the powerful perspectives Screaming Frog can provide.
Key Features
Internal linking and URL structure are evaluated.
Detects duplicated content and components.
Creates XML Sitemaps and Image XML Sitemaps.
Examines page titles and meta explanations.
Finds broken connections (404s) and server errors.
Pricing
The free version of Screaming Frog can only crawl 500 URLs, while the premium version costs £149.00 a year and can crawl an infinite number of web pages.
5.SE Ranking
SE Ranking competes directly with SEMrush, Ahrefs, and SpyFu as an all-in-one SEO tool/suite. It focuses on keyword research, backlink monitoring, on-page review, PPC research, social media management, and website auditing in particular.
However, SE Ranking's auditing tool crawls your website link by link when evaluating your overall website health, user interface problems, image optimization, SERP parameters, as well as meta tags and meta headers. Upon completion, it produces comprehensive reports on all SEO issues and then provides you with actionable insights on addressing them.
Key Features
All of the website's pages are evaluated.
Sitemap.xml is created with a single click.
Analyzes the internal relations thoroughly.
Many of the photos on your website are scanned.
Test domains and subdomains are covered.
Examine the most critical aspects of your website.
Pricing
SE Ranking can cost as little as $31 per month or as much as $719 per month.
Ready to Grab Your Best Website Audit Tool?
Now that you are well-known with the tools to use on an SEO audit 2021. Hopefully, now you can make a wise decision and determine which tool will help you achieve your SEO goals. So what you are up to select your tool and start auditing, optimizing, tracking your website, individual web pages, and seeing the best outcomes!
https://mlfdlf3s4fyu.i.optimole.com/cb:h8xx~643af/w:auto/h:auto/q:mauto/ig:avif/f:best/https://www.inforseo.com/wp-content/uploads/2021/05/SEO-Audit-Tools-For-Effective-Website-Analysis-2021.jpg
1920
1920
admin
https://www.inforseo.com/wp-content/uploads/2013/04/cropped-logo-web-enfold1.png
admin
2021-05-25 11:54:33
2022-03-30 22:28:30
SEO Audit Tools For Effective Website Analysis 2021