Trends 2022 for PPC Marketers

Marketing strategies for the digital world are changing and getting better day by day. These digital marketing trends are responsible for increasing the traffic of a website. PPC (pay-per-click) is one of those trends. There are many strategies to promote PPC Marketing, which sets a trend for digital marketers to improve the traffic on their website.
Brands and marketing professionals who incorporate the most recent trends throughout their current marketing plan will have an easier time reaching their target demographically and developing relationships that nurture the leads through the sales process. Let's study the 9 most essential trends for PPC marketing.
Responsive Search Ads
The most compelling trend for PPC marketing is Responsive Search Ads. Google has criteria for each responsive search ad, marketers can create an ad with more words than in the standard one. It has a format where you can submit 15 headings and 3 descriptions for an RSA and Google will respond to you with the best combination of heading descriptions after testing all those.
Standard advertising has a lower click-through rate (CTR) than responsive search ads. This is because they appear more attractive to the consumers. As a result, they will get more clicks, which will almost certainly lead to more conversions.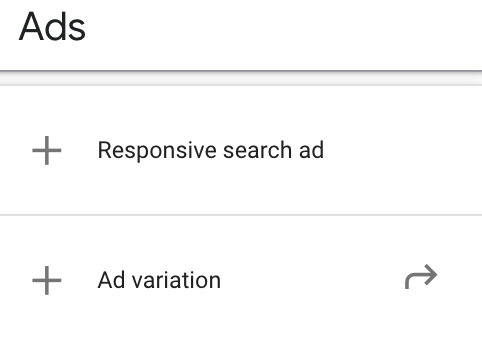 PPC Automation
PPC Automation appears to be a well-established PPC trend. In comparison to other marketing trends, PPC (pay-per-click) Automation has a long way to go. PPC Automation will be available in 2022, which is a positive sign.
Advertising automation procedures to assist business marketing and advertising objectives online are growing in tandem with the global automation sector. Using automation access to all kinds of advertising and marketing is not only a smart move, but it is also a requirement of the time. PPC Automation is going to be the most vital marketing trend of 2022.
Big Picture
The picture quality provided for advertising and market campaigning must be of good size so that it must be clear to the viewers. Regardless of pixels, the quality and size of the picture can be the things that matter the most. The PPC business is prone to rapid change. Creating effective plans necessitates a wide range of skills. Develop your ability to perceive the big picture.
More Targeted Ad Messages
The headings and/or description messages that you plan to place on your ads must influence the target audience. It is an impressive way to bring traffic to your website. The targeted words, or keywords, are terms if chosen correctly, that can influence your PPC. You should use the trending keywords, to attract visitors.
The feasibility of your ad messages has a significant impact on your PPC marketing. In 2022, marketers will place this above all other factors in creating a fantastic ad tailored to a specific target demographic. To do so, you must think of your viewers as people rather than leads.
Ads Data Hub
Ads Data Hub is rising to the top of the list of PPC strategies in 2022, following Google's statement in 2020 that third-party tags will no longer be allowed to monitor YouTube operations. With security considerations in mind, Google devised an option to assist YouTube advertising in tracking their activities.
You may adjust your marketing measuring method to your individual company needs with Google's Ads Data Hub. By offering complete reporting and measures, Advertising Data Hub will assist advertisers in understanding the performance of their ads throughout the screen, particularly mobile devices, which were previously short of pixels.
Voice Search for PPC Campaigns
The Voice Search option is a trending digital strategy that is giving effective results these days. According to research the main focus of the organizations is to create advertising campaigns that are voice search centric as nearly 50% of the searches are voice-based, and the same amount of consumers are using voice shopping. Shortly, the number of consumers of voice search is increasing and it is expected to increase to a good count. There are options to use these voice searches via Google, Alexa, and Siri.
Video Ads and PPC
Video Ads these days are the most essential trends to drive traffic to your websites. People like to watch a video rather than read a long text. Your PPC ROI may be on the decline as keyword prices increase. On the other hand, video advertising is far less expensive and has less competition. Having video advertisements in place, you can also target another specific audience.
Depending on the length and location, video ads can be PPC. The keywords play a major role in your caption. The major attention required to make a video is the initial time where get to know whether is video the attractive or not.
Artificial Intelligence
Keep the recommendations and information, above in mind if you want to get the most out of your AI-powered commercials. These pointers can help you avoid problems and ensure that you get the best results. While it may require more time to become accustomed to these parameters and learn how to make the most of them, the work will be well extremely rewarding.
Virtual Reality Ads
In the last several years, virtual reality has exploded in popularity. Nevertheless, in the realm of advertising, it has been mostly ignored. As the virtual reality environment increases, the number of people who use it will grow, and it will ultimately appear on PPC advertising systems.
Virtual Reality's best feature is that it allows the user a lot of flexibility over their eyes. An ad can be activated merely by staring at it for a few moments. Users can quickly evaluate products using virtual reality. They'll be able to verify a product's size, inspect it from various angles, and even attempt it on virtually. Users do not need to visit the store to try out the stuff because they may do so digitally. In general, virtual reality aids marketers in shortening the buyer's journey.
Conclusion
Taking full advantage of your marketing approach, you should include these PPC marketers' trends in 2022. Voice Search and Video Ads are expected to be at the forefront in 2022. Customers are more important to marketers. These patterns can be used in your marketing initiatives to examine how they change.
https://mlfdlf3s4fyu.i.optimole.com/cb:h8xx~643af/w:auto/h:auto/q:mauto/ig:avif/f:best/https://www.inforseo.com/wp-content/uploads/2022/02/Trends-2022-for-PPC-Marketers.jpg
1280
1920
admin
https://www.inforseo.com/wp-content/uploads/2013/04/cropped-logo-web-enfold1.png
admin
2022-02-04 11:36:12
2022-02-04 11:39:58
Trends 2022 for PPC Marketers